This post may contain affiliate links, meaning I may earn a small commission at no cost to you if you make a purchase through the links.
Discover other sites like Clickbank that help you make money online as an affiliate marketer.
If you're a blogger then you probably have heard of Clickbank. The Clickbank affiliate program is not only around for a long time but it's also one of the favorites of many bloggers and online marketers because of its good reputation.
However, it also has its own disadvantages that other bloggers have to look for other Clickbank alternatives.
Is Clickbank The Best Affiliate Network
It is no secret that they are one of the networks that have thousands of programs in every blogging niche. Additionally, they have a 17-year streak of happy and well-paid affiliates.
However, one of the problems is the Clickbank marketplace has too many products to choose from. And, not all of them are worth promoting. 
With that being said, it may take some time for you to find the one that works for you and your niche.
This is why today, I am going to show you 11 of the best Clickbank competitors that are perfect for affiliate marketers like yourself. 
11 Alternatives To Clickbank
1) Shareasale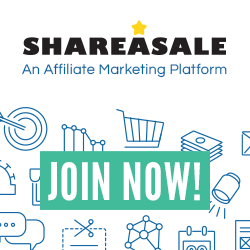 ShareASale is one of the largest affiliate marketing networks currently running for over two decades now. It is partnered with over 4,800 company affiliate programs, including Etsy, Dollar Tree, Sally Beauty, NameCheap, Cricut, Minted, and more.
Shareasale works the same as any other affiliate networks out there. They pay commissions to affiliates based on sales or leads. You just need to have the merchant approval in order to promote their products.
What makes Shareasale stand out is its responsive customer service. Their customer support team is always ready to answer your questions.
You can also find helpful tips in the Shareasale blog. These include free tips about marketing, using SEO, and writing epic content. Important tips that convert to affiliate sales.
2) Flexoffers
FlexOffers.com was founded in 2008. It has worked hard to establish itself as a force to be recognized within the world of affiliate marketing. This network has over 12,000 programs in every blogging category.
Some of their programs include Macys, Instacart, Tello, Credit Karma, Personal Capital, and more.
The signup process is pretty quick and easy. One of their affiliate perks is you can earn a commission for referring other affiliates to the FlexOffers network. You can do this through their FlexRev Share Program. 
Amazon Associates
Amazon makes a great alternative to Clickbank because Amazon sells almost everything. So, there is probably something that you'd be able to promote on your blog from this affiliate program. 
When you promote products and someone purchases, you will earn a commission. It's not the greatest rate but you can leverage Amazon's audience. After all, everyone buys from Amazon. 
Amazon works for nearly every single niche, so you should sign up if you are able to.
Shopstyle Collective
Shopstyle​ ​Collective​ ​is​ ​another​ ​sub-affiliate​ ​network.​ ​​Once​ ​you​ ​apply​ ​and​ ​are accepted,​ ​you​ ​have​ ​access​ ​to​ ​all​ ​their​ ​clients.​ ​
Unlike​ ​other affiliate networks,​ ​where​ ​they​ ​pay​ ​you by​ the ​commission per sale ore lead,​ ​​Shopstyle​ ​Collective​ ​pays​ ​you​ ​per​ ​click​.​ ​
Meaning​ ​you​ ​earn​ ​every time​ ​someone​ ​clicks​ ​on​ ​the​ ​link.​ ​If​ ​these​ ​clicks​ ​result​ ​in​ ​many​ ​purchases,​ ​your​ ​rate per​ ​click​ ​may​ ​become​ ​higher.
Commission Junction
Commission Junction is one of the largest and oldest affiliate networks in the business. CJ is partnered with many well-known brands like Go Pro, Office Depot, Lowe's, Petco, Pier 1, Vista Print, and many more.
Besides the high commission rate, another good thing about CJ is you can track and measure your affiliate transactions. You can do this with the help of pixel tracking that monitors the sales transactions in real-time.
Rakuten Marketing
Rakuten (formerly known as Linkshare) is a very popular affiliate network in the fashion and beauty industry. But, you can also find programs for dozens of other niche categories including travel, business, entertainment, food, finance, and more.
Additionally, anyone with a Rakuten account can promote this service, so you don't even need a blog.
However, just like the others above, you need to get approved before you can start searching out affiliate programs to join!
Some of their popular programs include Free People, Motherhood Maternity, Kat Von D Beauty, Udemy, Microsoft, Serta, and Lyft.
Impact Radius
If​ you are a Target fan and ​you​ ​want​ ​to​ ​be​ ​an​ ​affiliate​ ​for​ ​Target​ ​then​ ​you​ ​need​ ​to​ ​join the​ ​Impact​ ​affiliate​ ​network.​
​This​ ​network​ ​is​ ​easy​ ​to​ ​navigate​. It can​ ​offer you​ ​tracking​ ​programs​ ​so​ ​that​ ​you​ ​can​ ​study​ ​which​ ​products​ ​are​ ​working​ ​best​ ​for you.​ ​It​ ​is​ ​a​ ​simple​ ​and​ ​straightforward​ ​network​ ​to​ ​join​.
Some of their partner brands are Canva, Allure Beauty, Last Pass, Adidas, Stitch Fix, and Hostgator.
JVzoo
JVzoo is another good Clickbank alternative if you are into promoting digital products as it focuses more on internet marketing.
It is free to join and once you become one of JVzoo affiliates, you have access to a lot of digital products. You just have to carefully choose the product to promote since not all of them are good quality.
Peerfly
Peerfly is one of the best CPA (Cost Per Action) Affiliate programs. Unlike the other programs, where you earn per commission by promoting digital or physical products, Peerfly will pay you for the actions from your leads.
For example, if one of your readers clicks on your affiliate link and completes a signup form, you will earn a commission.
The only downside of Peerfly is their strict approval, which lets you know that they are after quality affiliates only.
eBay Partner Network
eBay Partner Network is another good alternative to Clickbank which is structured like Amazon. It is also one of the largest online shops which offer high commission rates to its affiliates. 
The way it works with eBay is similar to the other affiliate networks. First, you have to find a product to promote. And when someone purchases the product, you will earn a commission. The minimum payout is $10 and you will be paid monthly.
Affiliate.com
Affiliate.com is a great alternative to Clickbank however if you are new to affiliate marketing, they're not for you. They are geared more towards advanced and more experienced users.
Their application can take days and they have stricter approval. However, once you get into the program, you'll get paid on a weekly basis.
Final Thoughts On The Clickbank Alternatives For Affiliates
Clickbank is a great affiliate network to be a part of. However, with the number of Clickbank affiliate products that they have, it will be difficult to find the right product for your niche or website. 
However, there are a lot of Clickbank alternatives that can still help you be successful in affiliate marketing. 
Which one of the best Clickbank alternatives are you going to try?
Affiliate Marketing Related Articles:
11 Best Clickbank Alternatives
[kofi]