This post may contain affiliate links, meaning I may earn a small commission at no cost to you if you make a purchase through the links.
Learn how to make your first $100 from this Shareasale affiliate program review.
Let's face it, as a new blogger, it is tough to make your first $100, especially if you're focusing on ad income. This is the reason why a lot of new bloggers turn to affiliate marketing to diversify their income streams.
Today, you will learn how to make your first $100 in affiliate income even as a new blogger by using this Shareasale review.
If you are new to affiliate marketing and don't know what I'm talking about, you would want to check out How To Make Money As An Affiliate Marketer first.
Now on to our Shareasale affiliate review. 
What Is Shareasale?
ShareASale is one of the largest affiliate marketing networks currently running for over two decades now. It was acquired by AWIN, an international affiliate network back in January 2017, making it worth the investment.
Shareasale is partnered with over 4,800 company affiliate programs, including Esty, Dollar Tree, Sally Beauty, NameCheap, Scrapbook.com, Reebok, Cricut, Minted, and more.
With that many merchants across multiple markets and niche industries, it will be easy for you to find the best products that will fit your website.
Oh yeah, unlike other networks, Shareasale is FREE! There is no monthly fee, no fee that you need to pay to Shareasale, or anything like that. It is absolutely free for you to use Shareasale.
How Does Shareasale Work
Shareasale works the same as any other affiliate networks out there. They pay commissions to affiliates based on sales or leads.
As an affiliate marketer, you can choose from more than 4,800 programs that allow you to earn these commissions. In addition to the network of affiliates, ShareASale also operates a network of merchants.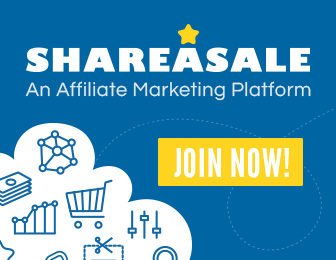 Do You Need A Website For ShareASale
While it is recommended to have a website when you join Shareasale, it is not required.
You can actually use your social media account when prompted for a website URL during your application.
If you do not have a blog and want to learn how to make money just by using Pinterest, you might want to enroll in the FREE course Pin To Profits Affiliate Marketing. This course will teach you how to leverage Pinterest to earn affiliate income.
How Do You Make Money With Shareasale
After you become a Shareasale affiliate, you will gain access to all the merchant programs that Shareasale partnered with.
Then, you will be able to choose the best Shareasale merchant to promote that fit your niche. Affiliate links will be available for you to grab and promote.
Now, there are two ways in which you will make money from these merchants.
Pay Per Sale
With pay per sale, you will earn a commission every time a customer follows your link to the merchant's site and completes a sale.
Pay Per Lead
Pay per lead is a little easier, you will earn a commission every time a customer follows your link to the merchant's site and completes an action.
That action might include any of the following:
Requesting a quote
Opting in to a mailing list
Entering an email, phone number, or zip code
Signing up for a free trial
Creating an account
Downloading a piece of software
Scheduling a meeting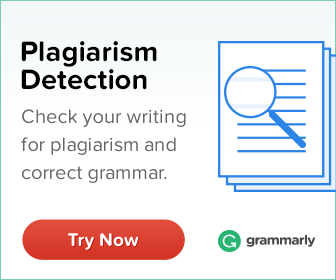 Here are some of the merchants on Shareasale that pay you per lead (amount per lead current as of this writing)
Survey Junkie $2 per lead
Chiccloth $3 per lead
Minted $1 per lead
Mr. Rebates $1 per lead
Stella & Dot $100 per lead
Embrace Pet Insurance $36 per lead
…and so much more. As you can see, you can make your first $100 just by leading customers to these sites. 
Is Shareasale Safe
Shareasale has been around for more than twenty years and the way it's growing, it will be around for a while.
That tells you that this company is reputable. It is definitely safe and not a scam.
Is Shareasale Free
Some networks charge a small fee to join and some have super-strict requirements for entry, but Shareasale is not one of them.
There are no Shareasale fees. The network is 100% free to use for anyone that applies and gets approved.
How Do I Join Shareasale
Joining Shareasale is FAST and EASY. It is only a 5-step process.
1) To get started, you can join Shareasale Affiliate network HERE.
2) Create a username and password for your account.
3) You will be asked for the details of your website so make sure you have an active website before you apply.
If you do not have a website, you can use the URL of your social media account.
4) Before you can move on to step 4, you will need to confirm your email address.
After doing so, you will be asked to fill in contact information where you want ShareASale to send your payments.
5) On the last step, you will need to choose your payment option. Currently, Shareasale does not use PayPal but does offer payment via ACH or physical check.
And that completes the application process. You will just have to wait for your approval which typically takes 2-3 business days.
How Can I Be Approved On Shareasale Easily
Most people with a live website and original content will get approved, but if you get rejected for some reason, you can always re-apply.
If you do not have a blog or maybe you've just been thinking about it but haven't started one yet, or you just don't have the desire to start a blog and create those contents, there is still a way to get approved as an affiliate marketer.
Use Your Social Media Account
During the application when Shareasale asks for the URL of your website, you can actually use the URL of your social media account.
Create A Free Site
You also can set up a free blog on WordPress.com or Wix.com. Create one to two pages of content.
It can be just an introduction to who you are and what you do, just to show that something is on your site when the affiliate company reviewer goes to your site.
And if you are thinking of starting your own profitable blog, you can check out my post on How To Start A Blog Using Siteground where I show you the step by step guide on how to get started with my favorite hosting platform, Siteground.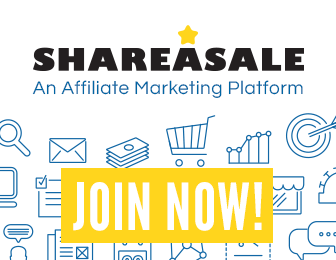 How I Use Shareasale To Make My First $100 As A New Blogger
During my early days of blogging, I hardly was getting any traffic to my site. As a result, I had no ad income.
It was frustrating but I have blog bills to pay so I had to do something. That's when I discovered affiliate marketing.
I joined Shareasale and Flexoffers but eventually, Shareasale became my favorite as it became my main income-generator.
Here are the merchants that made me my first $100.
The above merchants will offer you the chance to make money right away by writing a post. The commission ranges from $10-$50.
I was able to create contents about their products and made my first $100 easily. And those posts are still bringing me affiliate income until now.
Thanks to Michelle's course, Making Sense Of Affiliate Marketing, I was able to learn all the tips on crafting content that does well for affiliates as well as how to be a successful affiliate marketer.
Personal Shareasale Review
What I Love About Shareasale
My experience with Shareasale has been smooth. I haven't had any problem with them since I became an affiliate.
First and foremost, I did not have to pay to sign up and the application process was quick and easy. I was already promoting after three days.
Secondly, the extensive list of popular and high-paying programs that they have makes every blogger find at least a few programs that will suit their needs.
They also have efficient search functions that make it easier to filter your searches based on certain keywords, categories, sale commission, and more.
Additionally, they provide a list of trending topics, upcoming holidays, and everything you need to write content that leads to conversions.
You can just look ahead at upcoming events, and then build blog posts and promotional content around those events.
I am giving Shareasale extra love for the Product Discovery Tool. This tool makes it easy for me to grab the affiliate link while I am on the product page. No need to go to the Shareasale website. 
Finally, Shareasale has a responsive customer service. Their customer support team is always ready to answer your questions.
You can also find helpful tips in the Shareasale blog, like free tips about marketing, driving traffic to your blog posts, using SEO, and writing epic content that converts to affiliate sales.
What I Do Not Like About Shareasale
One of the things that I think Shareasale should improve on is their payment system. Currently, they do not support Paypal payouts.
One more thing is their payout threshold, which is quite high. Currently, the payout threshold is $50 which can discourage small-time affiliate marketers.
Although, if you are a larger affiliate marketer, this should not be a problem.
Final Thoughts On Shareasale Affiliate Program
Shareasale is an affiliate network that is perfect for beginner affiliate marketers.
The application is free, quick, and easy. You can easily make your first $100 by joining a few of the programs.
So if you haven't done it yet, you can join Shareasale Affiliate Network here.
If you found this Shareasale review helpful, please share.
Affiliate Marketing Related Articles:
Shareasale Review: How To Use Shareasale To Make Your First $100 As A New Blogger
[kofi]