This post may contain affiliate links, meaning I may earn a small commission at no cost to you if you make a purchase through the links.
Learn how to be fashionable on a low budget.
Whether you're shopping for clothes for yourself or a family member, a few basic items can really add up. If you're not careful, it can easily blow your budget.
But no worries, you can still shop for quality clothing even on a tight budget. Today, you will learn how to shop for clothes on a budget.
13 Tips When Clothes Shopping On A Budget
Here are some fantastic tips for clothes shopping on a budget.
1) Set Your Price Point
It is always a good idea to incorporate clothing budget in your monthly budget so that you have a clear idea on how much you can afford.
Set a price point for each clothing item that you can afford. For example, t-shirts for under $15, or jeans for no more than a $100, and so on.
2) Make a list
Make a list of what you need and how much you're willing to spend on each item. Just like when you go to the grocery store, making a list helps you stick to your budget. 
Little items so easily find their way into your bag when you shop without a list. Adding the amount you're willing to spend gives you a reality check when you're ready to buy. It forces you to evaluate the logic of your purchase.
3) Save and splurge.
This is particularly effective if you or your husband are shopping with brands in mind. You can purchase a few name brand items that will be seen and then buy store brand items to cover the rest of your body. For example, a Hollister t-shirt and Target jeans.
4) Shop Online
Shopping online has its perks. You can use coupons and earn cash backs as well. And if you have a card that earns you rewards points, you'll be stacking savings.
I have been using Rakuten since 2016 when shopping online and have been earning cash backs since then.
5) Hit the resale shops and consignment stores.
There are some truly wonderful resale shops around the country. In fact, the people who brought Once Upon a Child to the mainstream also opened a store dedicated to teens called Pandora's Closet. 
These stores sell brand name items only and they must be in good shape. You can shop there if you or your husband are brand conscious.
6) Know The Difference Between Wants And Needs
Knowing the difference between wants and needs is also important when shopping for clothes. Needs are something that will help you survive, think coats during the winter.
Wants are things that are not necessary but makes life more interesting and enjoyable, think of branded coats, or a fifth pair of shoes.
Wants are nice to have but if you cannot afford to save money or find yourself going into debt for your wants, then it's time to cut back.
7) Don't Forget The Clearance Section
Shopping the clearance section os one way of getting more for your buck. Since stores stack their shelves with new items pretty regularly, those that don't sell must be put on clearance to make room for new ones.
So if a jacket is marked 50% off in the clearance section, it does not mean that something is wrong with it. It just need to be moved out the door quickly.
8) Look for coupons, cards, and discounts before you buy.
Many stores now offer loyalty programs. Each month they'll mail or email their current promotion. If you know you're going to be shopping at those stores, save the coupon or promotion code and shop during the specified days. 
Additionally, before you hit the mall, do a quick online search for any ongoing promotions or coupons. There are many websites like Hips2Save that are devoted to aggregating promotion codes.
There are also membership sites with local money-saving opportunities or group shopping opportunities. These can be a great way to save money.
9) Don't forget the discount stores and outlet malls.
You can save a bundle by shopping at outlet stores and discount stores like TJ Maxx. Yes, it can take a bit of time to wade through all the racks of clothing; however, when you save a few hundred dollars it's probably worth the effort.
And don't forget your Goodwill stores. Items from stores' clearance sections that were not sold end up being donated to Goodwill. So if you're patient, you will find really good ones.
10) Stick With The Classics
Classics are the foundational items of your ward robe. When you have these items, you will never run out of things to wear,  and you will end up buying less.
When you wear classic pieces and combination outfits, they never go out of style. Therefore, you won't find the need to constantly restocking your closet.
11) Sell, Swap, Or Donate
Ideally, your closet should have clothes that are hung neatly and are organized with room for air and open spaces. If not, consider downsizing.
Go over your clothes and categorize them into what you will keep, sell, swap or donate.
12) Shop post-holiday or season.
You can save money, for example on back to school clothing, if you shop in October. You can save money on swimsuits when you shop for them in June.
The store seasons generally start about a month or two before people actually need to wear the clothing. 
Save your shopping for after the season or holiday rush. You'll save a bundle!
13) Buy Quality Over Quantity
When you buy quality clothes, your items will last longer and will save you money in the long run. And to be clear, expensive clothes does not always mean quality. Therefore, be mindful on how you shop.
Where To Shop For Clothes On A Budget
1) Target
I don't like Target! Says no one. Target has everything and their prices are affordable, including clothing items. Additionally, they offer many ways to get more for your back like these hacks.
2) Kohls
Kohls is another store where you various ways to save money. You can get more for your back through price matching, earning Kohl's cash, Yes2You rewards, and so much more.
3) Shein
Shein is online clothing retailers, specializing in the latest in women's fashion trends. You get the opportunity to shop for the latest styles while also saving money.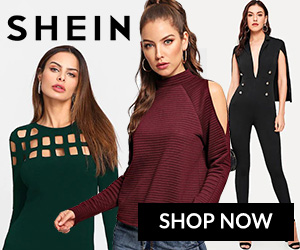 4) Modlily
Modlily is another popular clothing boutique offering thousands of products on their e-commerce site at affordable prices. You can find rock bottom prices on trendy dresses.
5) Dresslily
Dresslily is another popular site aimed at consumers looking for affordable fashion. They have extensive collection of apparel, accessories, footwear, wigs, and so much more.
Final Thoughts On Clothes Shopping On A Budget
Clothes shopping doesn't have to be expensive. With a little shopping savvy, a strategy and a bit of patience and planning, you can get way more for your money. 
Any other tip on how to shop for clothes on a budget that you do?
Saving Money Related Articles:
How To Shop For Clothes On A Budget (13 Awesome Tips)
[kofi]